Introducing
Cyberturity 360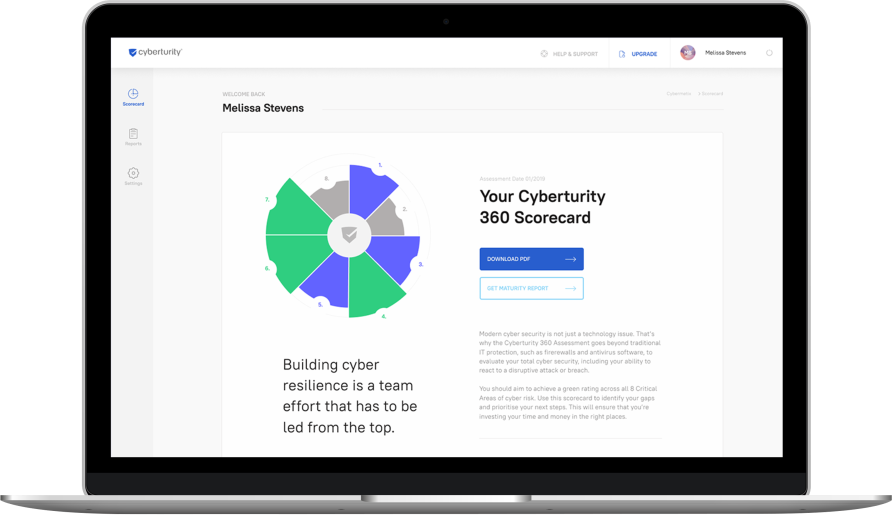 Built to help directors, corporate boards, and senior executives understand cyber risk and how it impacts their organisation.
A ready-to-deliver,
SaaS solution.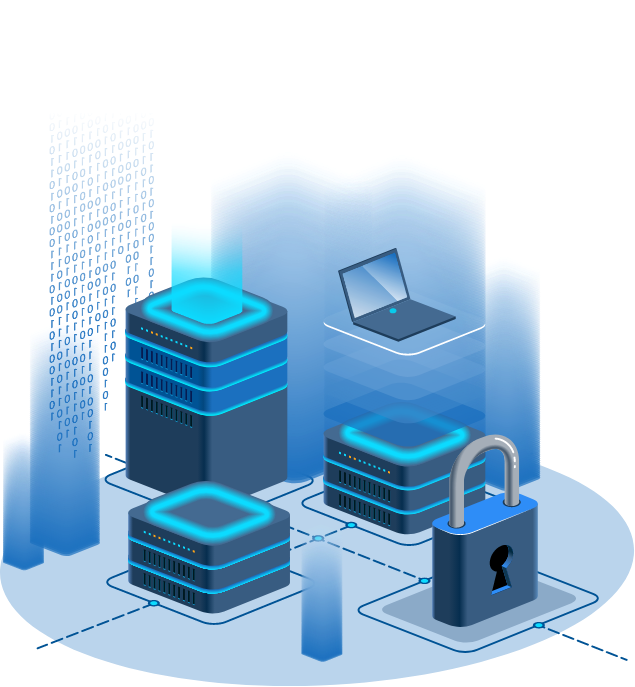 A ready-to-deliver,
SaaS solution.
Cyberturity 360 is available as a Software-as-a-Service (SaaS) solution for consultants and professional associations advising or supporting directors, corporate boards and senior executive management teams.
Join the Cyberturity Partner Program today and start delivering Cyberturity 360 Assessments, Scorecard and Reports to your clients and members tomorrow.
Cyberturity
Partner Program Details
Cyberturity 360 was developed to address one of the biggest challenges directors, senior executives and business owners face when it comes to managing cyber risk. Accessing information that can help them understand what cyber risk management means, and where to start.
Cyberturity 360 has digitally transformed this formative, early-stage engagement. Now anyone can easily access specialist cyber risk management guidance and for a fraction of the time and cost.
The Cyberturity Partner Program is designed to make it easy and cost effective for consultants or professional associations to provide cyber risk management support to their clients or members.
The Cyberturity Partner Program provides approved partners with access to the Cyberturity 360 platform to use with their own client base or membership. There is even an option for qualifying partners to provide 'no cost' access to the Cyberturity 360 Assessment and Scorecard for their clients or members along with discounts on reports and other value-added services offerings.
The Partner Program is ideal for any consultancy, association or oganisation with a large client base or membership that includes:
company directors
corporate boards
senior executives
risk management teams
medium sized enterprises
not for profits (NFPs)
non-government organisations (NGOs)
local governments
councils
chambers of commerce
Key benefits.
Turn-key solution.
A ready-to delivery, turn-key solution for delivering cyber risky management assessment, reporting and awareness education at scale.
No cost option.
No cost assessment & scorecard partner option means any organisation can make quality cyber advice available to their clients or members.
Valuable discounts.
Our partner program includes valuable discounts on reports and other services providing even greater value for clients or members.
No integration.
A Software-as-a-Service solution that requires no system integration required to start delivering assessments and reports immediately.
Deep data analytics.
Partners can gain access to actionable data and analytics that provide deep insight allowing targeted services and support.
Best practice.
Best-practice, capability-driven, hybrid cyber security assessment that is mapped to four of the global leading industry frameworks.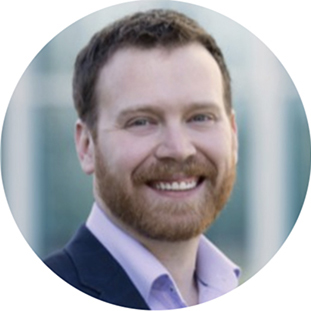 "Cyberturity delivers an educational and instructional engagement that would typically only be accessible to larger enterprises often via protracted and expensive consulting engagements."

Charles Sterner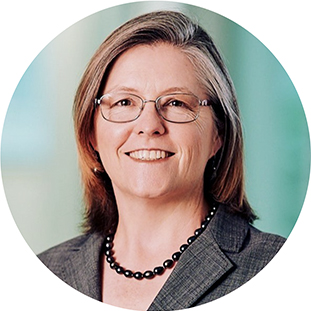 "There is a well known gap in the support available to Australian SME's that currently leaves them exposed to the risk of cyber attack. The Cyberturity 360 Assessment directly addresses this gap in the market and makes cyber risk assessments far more accessible to all levels of business."

Pip Wrydeman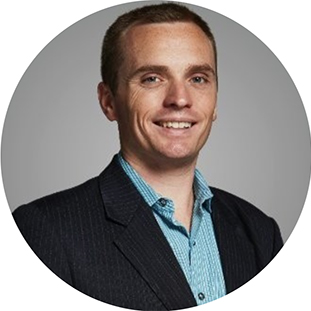 "The Cyberturity 360 Assessment is one of the best self analysis tools we've observed in the market; the questions and process goes into a very good amount of detail without becoming encumbered, and facilitates and identifies areas an organisation needs to focus on for improvement."

Edward Farrell
Join the
Cyberturity Partner Program.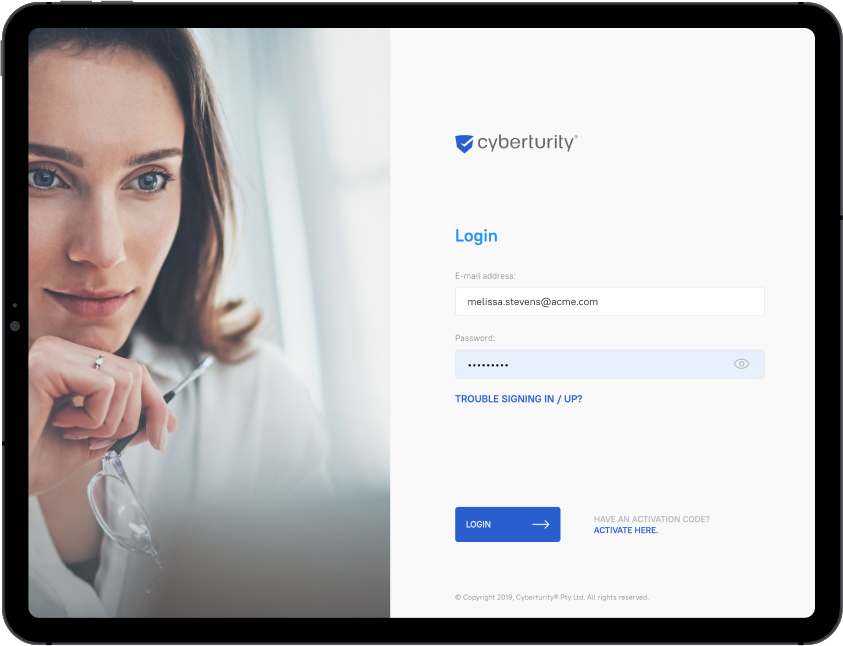 Getting started is easy. Simply click on the 'Get started' button below, send us a message and we'll be in touch.
Alternately, call us on 1800 292 376 to organise an appointment.
The Cyberturity Partner Program is subject to terms and conditions.
Cyber risk:
Now a 'Top 4' issue for corporate boards.
Managing cyber risk is a relatively new responsibility for directors, corporate boards and even risk management teams. Traditionally, responsibility for cyber security has been delegated almost exclusively to an IT function to own and manage.
This approach seemed logical, but in reality has left organisations of all sizes under-prepared. Directors and corporate boards are becoming increasingly exposed to this risk and the ultimate responsibility of owning it and addressing it. There may also be regulatory implications depending on the industry sector the organisations operate within - especially those facing regulatory implications under APRA, AEMO or similar.
One of the greatest challenges these leaders are having is understanding the core concepts of cyber risk management and relating that back to how that can impact their organisation.
While boards and risk teams now generally accept that cyber security isn't a problem technology alone can solve, there still remains a gap in clearly understanding why that is, what they need to know for greater confidence, and where limited resources should be focused for maximum benefit.